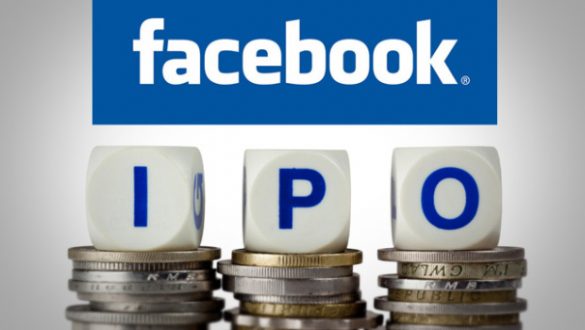 Facebook has just taken another step for moving ahead its success story. And this one is no small step but may prove to be a phenomenal stride in the history of Facebook. Facebook made a much-anticipated status update on Wednesday: The Internet social network is now going public in a stock offering that could value it at as much as $100 billion; almost 8 years after its launch in February 2004.
Facebook filed their S1 document with the Securities and Exchange Commission on February 1, 2012. The company filed for a $5 billion Initial Public Offering (IPO), making it one of the biggest in tech history and the biggest in internet history. In its regulatory filing with the Securities and Exchange Commission, Facebook Inc. indicated that it hopes to raise $5 billion by selling a small percentage of its shares to the public in its IPO. That would be the most for an Internet IPO, easily surpassing $1.9 billion raised by Google Inc. in 2004. The final amount will likely change as Facebook's bankers gauge the investor demand.
The world's biggest social network is expected to seek a $75 billion to $100 billion valuation in its IPO, being the most anticipated stock offering from Silicon Valley since Google Inc went public in 2004. A $100 billion valuation for Facebook at the top end – while huge in absolute terms – is not that out of whack in Silicon Valley IPO tradition. Facebook is seeking a multiple of up to 27 times annual revenue, or up to 100 times earnings.
Besides, Facebook had employee strength of around 3,200 people at the end of last year. The IPO will also make hundreds of those Facebook employees turn millionaires because they have already accumulated a part of the stock at lower prices than what the shares are liked to be valued at on the open market. Depending on the amount of time the regulators take to review Facebook's IPO documents, the company would possibly make its stock market debut around the period when its young CEO Mark Zuckerberg would be celebrating his 28th birthday in May this year.
The intrigue about Facebook's IPO has increased in recent months also due to the fact that the company provides a common medium for everyone right from young teenagers to grand oldies to share the information about their lives. The big step can be presupposed as the effect of the strong belief of its CEO Mark Zuckerberg to continuously employ new means for the improvement and upgradation of the most admired online social platform. Many people believe the company would live upto the hype created by its stock offering the way Apple, Google and Amazon.com Inc. had in the earlier years, looking to its extensive user base of over 845 million users and the fact that the company is much bigger and more profitable than the other contemporary Internet debutants.
Facebook heads a class of Internet startups that have been going public during the past year with some disappointing results. Facebook stands apart, though. As it rapidly expands, people from Silicon Valley to Brazil to India use it to keep up with news from friends and long-lost acquaintances, play mindless games tending virtual cities and farms and share big news or minute details about their days. Politicians, celebrities and businesses use Facebook to connect with fans and the general public across the globe.
However, we can presume that the IPO will help Facebook to gain significant financial strength in its attempt to make its service even more persuasive and expand its global audience. Facebook hopes to list its stock under the ticker symbol, "FB" on the New York Stock Exchange or Nasdaq Stock Market. The IPO will likely come in about three or four months time duration.